How You Can Become a Best-Selling
Author on Amazon Kindle!
Discover the formula I used to launch my book into the Amazon Best Seller List,
and how you can apply this to launch your own Best-Seller!
Download My Book For FREE!
17 Simple Steps to Your Publishing Success! All the tools and resources for your publishing success!
10 Step Blueprint to Boost your Book to Bestseller Status.
How-To Monetize your Book! My membership site expertise allowed me to launch an entire sales funnel using my books and other products/services. Launch your own Six Figure Sales Funnel! And it's easier than you think! Find out more...
"I stopped believing I could write a best-seller a long time ago. But now with Veena's book, I not only have the tools to make it a reality, I can do it quickly!

Graeme Taylor-Warne


TheOnlineDogTrainer.com
Veena Prashanth is the author of Amazon Category #1 Best Selling Book - Upsells Unleashed. She is the co-founder and co-developer of DigitalAccessPass.com, one of the leading Membership Plugins for WordPress used by over 40,000 websites worldwide. She is also the founder and developer of WickedCoolPlugins.com -  a WordPress Plugin Suite with unique tools and features used by hundreds of online marketers.
Veena pioneered one of the first-ever 'Upsell Plugin for Paypal Standard' back in 2010. She is also the developer of a full-fledged Shopping Cart software with built-in "1-Click Upsells". Veena is a highly successful tech enterpreneur and marketer with an incessant drive and passion for breakthrough-innovation.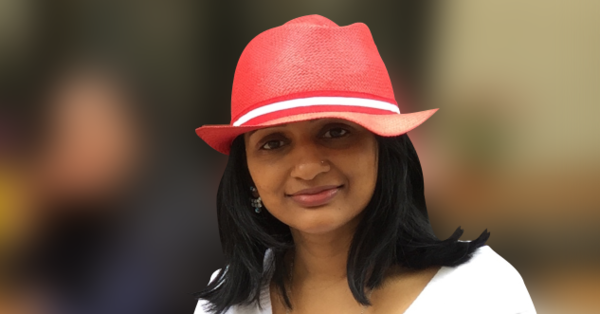 "The lack of natural talent is just an excuse. It's irrelevant to achieving success.
You can change your destiny with hard work and perseverance."
- Veena Prashanth
Chapter 1: Introduction

Influence is all about engaging with your readers and raising their level of ambition. A great book can change a reader's life…

Chapter 2: Self-Publishing Platforms

Most publishers are now releasing their books in digital form first. And they go with the print version only…

Chapter 3: Self-Publishing Approach

There are 3 main approaches to self-publishing: Do-It-Yourself (DIY), Hire Specialists, Work-for-Hire…
Chapter 4: Resources I used to Publish My Book

I used a mix of individual specialists and a work-for-hire firm to publish my book…

Chapter 5: How I am Monetizing My Book

Now that I have reached my goal of becoming an Amazon Best-Seller, I am using my book in multiple…

Chapter 6: How to Become an Amazon Best Seller

Well, this is what most new authors want to know. This is what I wanted to know when I started writing…
Chapter 7: 17 Steps to Publishing Success

It all starts with an idea. Pick a topic where you can offer insight and share your own experiences…

Chapter 8: KDP versus KDP Select

Kindle Direct Publishing (KDP) is the online platform for Amazon where authors can self-publish …

Chapter 9: EBook Publishing Tools

Plain Old Word Document, Scrivener, Calibre, Sigil etc are great tools that can aid with…
What are You Waiting For?


My first book - Upsells Unleashed - made it to Amazon's category best selling list in just a couple of days after launch.

I am giving away the complete blueprint to book launch success - along with great marketing and monetizing tips - for FREE - just
so it can help readers like you achieve publishing success!
I look forward to your feedback...